Domain name management
Make it easy for yourself
Let us manage your portfolio and benefit from our expertise. We will start by evaluating your portfolio and provide periodic advice on portfolio optimization, lead follow-up, sales advice, and periodic reporting. In short, you won't have to worry about anything.
The advantages at a glance
Outsource complete care
We quickly follows up leads
Active portfolio management
Analysis and reporting
Advice on optimisation
Transfer facilitation
Your own profile page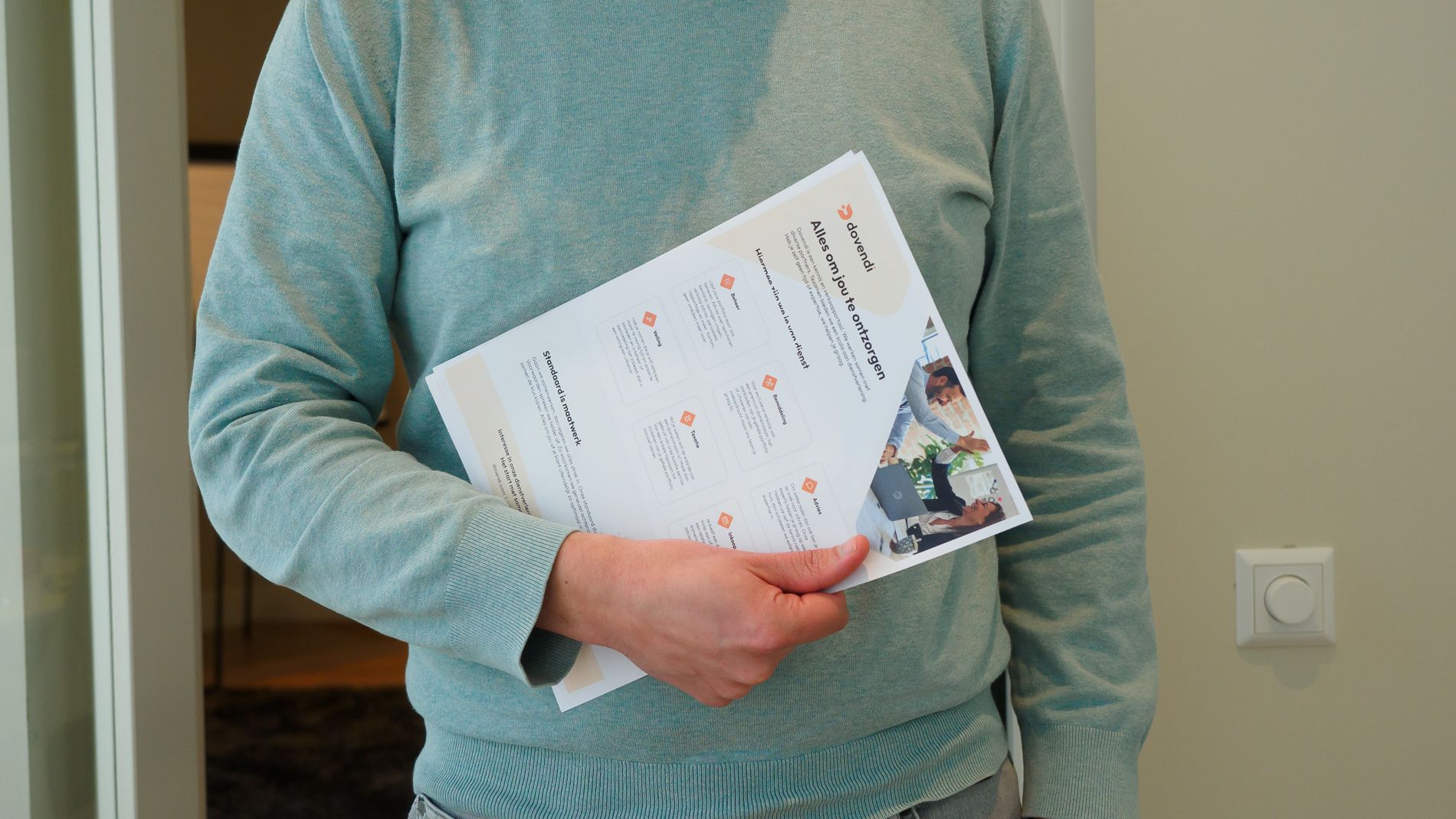 Why outsource domain management?
If managing and selling domain names is not your core business, outsourcing management is a good alternative. We often see portfolios that are inactive. Occasionally names are added or removed. Simply put, there is no time or interest for active management, and often there is no idea about the actuality of a domain name and its real market value. However, you still pay for the annual renewal of registration.
The step towards domain management
At Dovendi, we offer customised solutions for domain management. There is a lot involved in setting up domain management and, just as importantly, to manage the expectations.
For an existing domain name, you can get an estimate of its value. For example, based on historical website traffic, and/or the value of a good name. An even more realistic picture of the value is created over a longer period, such as how much interest has been shown in the domain name. We gather all sorts of data along the way. We estimate the potential sales value and provide advice on cancelling names. It all comes down to active management and trust in this approach. If that feels good, then the first step towards outsourcing is taken.
The terms
If you are considering outsourcing domain management, you expect professional guidance. We stand for our quality and approach, which depends on mutual commitment. We have some conditions to solidly set up the process.

Domain management is customised and consists of complete care. Therefore, we only take the portfolio into management on an exclusive basis. We agree on a price range and a fixed commission. We link a lead form to the domain name. We advise on where to offer domain names for sale, such as on marketplaces. The names build up history, and based on this, we gradually optimise the portfolio towards healthy profitability. Less interesting names go to auction or we advise you to cancel the registration. Our advisors quickly follow up on leads and facilitate the transfer.
Your own profile page
As a partner, you will have your own profile page. If you offer services that are interesting for, for example, buyers of a domain name, you can make this known on your profile page. We actively promote your expertise. In the future, you will have your own login where you can, for example, add and clean up your domain name portfolio, indicate which names you want to have auctioned (based on our advice or not), update your information and prepare a news item.
The benefits at a glance
By outsourcing domain management, you can count on the following benefits:
Complete care
Lead form linked to domain name
Sales team quickly follows up on leads
Active portfolio management (domain name life cycle)
Periodic analysis and reporting
Advice on portfolio optimisation
Transfer facilitation
Your own partner login (under development):
Online database management
Customisable profile page